OUR SERVICES >

Cross Cultural Business Negotiations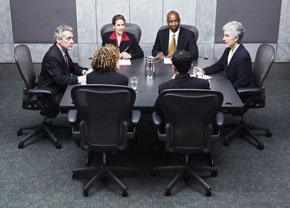 In cross-cultural communication, our team works to motivate positively, influence, and successfully communicate between cultures to facilitate joint ventures and partnerships. Unlike intercultural communications, the sensitive nature of cross cultural business negotiation requires that our service be retained by a single client to avoid conflicts of interest and minimize liability.

Business negotiation involving joint ventures and partnerships can be an exhaustive and challenging process, even under the ideal conditions. When cultural differences are factored into the equation, it becomes an even more significant challenge. Cross-cultural business negotiation goes far beyond simple translation and interpretation at the negotiating table; it requires insight from someone with substantial experience with the cultures of the groups involved.
Our cross cultural-business negotiation strategies and methods take into account these cultural considerations:
• If the business culture is relationship focused versus deal-focused
• If the business culture uses indirect or direct language
• If the business culture is formal or informal
• If the business culture uses fluid time or rigid time
• If the business culture is reserved or expressive
When your international business endeavors require the counsel of an experienced negotiator, Mikhail Nudelman & Associates is prepared to represent your interests fairly and ethically. Clients who retain our negotiation services can be assured that we will exclusively represent their interests during the negotiation process.