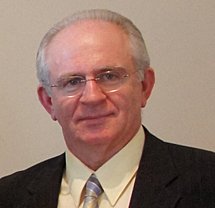 As a domestic and international consultant and facilitator, business owner and manager with more than 30 years of successful experience in department, business and project development, Mikhail Nudelman brings experience that spans both U.S. and Eastern European* markets. Fluent in English, Russian and Ukrainian, Mr. Nudelman possesses the ability to manage complex domestic and international business, professional, governmental, academic and cross cultural issues.

He has successfully guided international transactions which require the ability to interpret cultural differences while bridging the gap in multinational communication. In addition, Mr. Nudelman has launched and managed five domestic and international organizations using his unique ability to develop and implement effective business strategies while maintaining a commitment to delivering quality products and services on time.

Mikhail Nudelman has established a high level of credibility, reliability and trust with an extensive network of international and domestic contacts including business leaders, professionals, educational institutions, and governments. In addition to a B.A. degree, Mr. Nudelman has completed a Mediation Certificate Program and a Project Management Professional Certificate Program.

* The United Nations definition of Eastern Europe includes the following countries: Bulgaria, Czech Republic, Hungary, Moldova, Poland, Republic of Belarus, Romania, Russia, Slovakia, Ukraine.