OUR SERVICES >

Cross Cultural Business Communications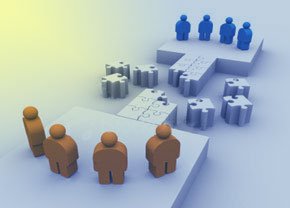 The ability to understand the way people from other cultures think, perceive, behave, and interact is the foundation for successful international communication. With a rich personal and business history in both the U.S. and Eastern Europe*, Mikhail Nudelman is uniquely equipped to motivate positively, influence and successfully communicate between these cultures.

Cross-cultural business communication can be improved by attention to detail and an understanding of the cultural heritage on all sides. Our program takes into consideration the differences in the communication and business styles of the parties involved.

Such cultural considerations include:

• If the business culture is relationship focused versus deal-focused
• If the business culture uses indirect or direct language
• If the business culture is formal or informal
• If the business culture uses fluid time or rigid time
• If the business culture is reserved or expressive

Going beyond translation and interpretation, we help you understand, anticipate, plan for, and effectively manage your specific project. We act as your liaison - clearly communicating your vision, ideas, and decisions in a timely and effective manner to all stakeholders.

* The United Nations definition of Eastern Europe includes the following countries: Bulgaria, Czech Republic, Hungary, Moldova, Poland, Republic of Belarus, Romania, Russia, Slovakia, Ukraine.