OUR SERVICES >

Partnerships and Joint Ventures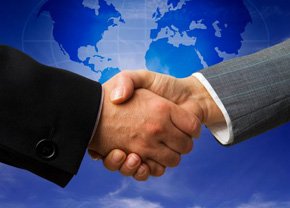 Locate a competent partner to develop, introduce, market, and sell your products or services within the U.S. or Eastern Europe*.
If your company is searching for a partner in the U.S.or Eastern Europe to create an international joint venture or is searching for a partner to develop or finish the development of a product or service, we can help. Mikhail Nudelman & Associates has the expertise, reputation, and proven track record to successfully guide you in this intricate, delicate, and deliberate process by introducing you to potential partners.
Our team of professionals will help you negotiate the best deal and form the right joint venture and partnership to ensure a "win-win" for all parties.
*

The United Nations definition of Eastern Europe includes the following countries: Bulgaria, Czech Republic, Hungary, Moldova, Poland, Republic of Belarus, Romania, Russia, Slovakia, Ukraine.