OUR SERVICES > Exposition Services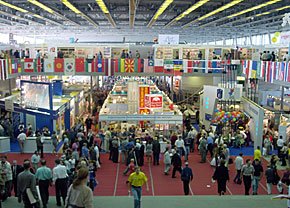 With a long history of serving the exposition services industry, Mikhail Nudelman & Associates can provide you with the expertise you need to help effectively present your products and services to your prospective customers.
• Select specific event and location - domestic or international - to build new relationships, penetrate new markets, and to expand the customer base for event organizers, participants and attendees.
• Provide operational, marketing, creative design and production leadership for exposition services clients to create a holistic, distinctive and memorable theme for the event.
• Develop strategic planning, establish organizational structure, set-up or improve operations for the design and production of graphics, signs, banners and modular informational/directional aids and exhibits for exposition services.
• Evaluate advertising and marketing needs and create face-to-face marketing solutions from concept to execution for event's participants.
• Provide event and location information for attendees to meet and select reliable manufacturers and suppliers of top quality products and services.